Moderators: carolilly, tatibsblp, Jenna, Janine, Marta, Ice_Angel_69
---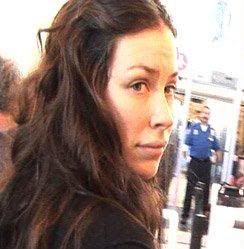 Oh nice...
if I got the info right she is back in Hawaii by now

---
Posts: 2611
Joined: Fri Sep 08, 2006 9:32 pm
Location: Tied to a tree in the Jungle of Mystery
Thanks for posting
---
Site Admin
Posts: 3389
Joined: Tue Dec 19, 2006 9:11 pm
Location: Here, there, everywhere
I hope we get more pics
"Move like ink in water." #Tauriel
---
She only looks slightly annoyed, lol.

Thanks for posting.
---
Posts: 770
Joined: Mon Feb 25, 2008 5:20 pm
That looks like a video! I hope it is...
Its either a video... or bad quality pics
I love my life.
---
Who is online
Users browsing this forum: No registered users and 0 guests