Moderators: carolilly, tatibsblp, Jenna, Janine, Marta, Ice_Angel_69
hello hello everyone!
I'm kinda organizing all of my pictures of evangeline (that's a lot of work
) but they're some of my pics i dunno where they are from, which photoshoot, which mags...
I'm starting with those ones, but I will probably post some more...
For now, here they are (tiny versions) :
So if u guys know where they r from and if u could help me that'd be great and really helpful for me...
Thanx in advance!
Last edited by
Eloz
on Tue Jun 24, 2008 1:41 pm, edited 2 times in total.
---
Site Admin
Posts: 3388
Joined: Tue Dec 19, 2006 9:11 pm
Location: Here, there, everywhere
the last four ones I found some of them
HERE
apparently they're from Maxim Magazine.
The others from these 4 I found on Lost-media posted by Jenna as Miscellaneous
HERE
*trying to find the others*
Eloz, tell me you have the 1st one in a bigger version!!! I love this pic and I've never seen it in a bigger version
"Move like ink in water." #Tauriel
---
---
Of course I do my dear lol ! unfortunately, it is tagged and not that big, but here it is :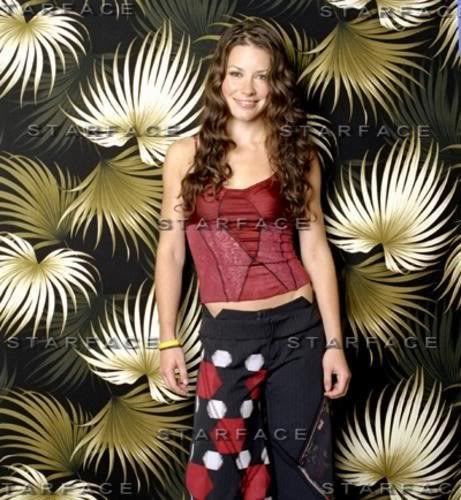 Thank u Carol for ur help
I kinda knew they were from "Maxim", but I remember Evangeline saying to Regis and kelly in one of the interview that she did not know how the picture (when she was number 2 of the hot issue) ended up there...that she didn't signed up to be in maxim. So I thought that maybe the pics were originally from somewhere else...
---
---
---
Thank you Tati !
carolilly wrote:aww thanks for the pic she looks gorgeous

oh I see I didn't know that..

they were in miscellaneous on Lost-media so I guess no one knows..
Ok thanx Carol for the heads-up, well i guess I'll do a "miscellaneous" file then lol...
I think that might be the kind of pics that have been pre-shoot but then Maxim bought them...
---
Site Admin
Posts: 194
Joined: Wed Sep 22, 2004 2:23 pm
Location: Munich, Germany
First one for TV Guide (the first photoshoot of Evi that appeared in a mag)
Second one for TV Guide
Third One photocall in a Berlin Hyatt Hotel (please don't post these pics here, because this set is the one I almost got sued over)
Fourth set is a photocall in Paris Hyatt Hotel (Maxim just chose these pictures to be featured on their website - licensed them from the agency)

Hope that helped!
---
I hate the four pictures because they got our Janine in a deep shit :[
The people at the photo agency were real.. ahem.. assholes..
I do not remember who I snatched it from. If you recognize it as yours. Give me a shout!
---
---
---
---
Site Admin
Posts: 194
Joined: Wed Sep 22, 2004 2:23 pm
Location: Munich, Germany
carolilly wrote:thanks Janine!
if you want to I can edit it or ask Eloz to do it.
is that a problem if they're small like that?
Yeah, actually, any reposting of these pictures on this site could get me in trouble. Even if they are used in avatars. I had to sign a cease and desist letter, so if the agency sees the pics posted at this site, I could be in trouble again. Normally agencies only send out a warning but since I'm German and it was a German agency they saw the opportunity that they could sue me and took it. American agencies would be faced with a lot of additional costs when it comes to sueing people from foreign countries, so they mostly just threaten and leave it at that if you comply and remove the pictures.
Eloz wrote:Thank you Janine !!! it really helps a lot !!!!

I edited my post and deleted the "unfamous picture"...
Do I have to delete the 4th set as well ?

Thank u again!
You're welcome. Glad I could help. And thanks for editing your post.
4th set is fine. It's only the Berlin Hyatt Hotel photocall that's causing issues. Well, anything that originates from a German agency could get my into trouble.
---
---
Who is online
Users browsing this forum: No registered users and 0 guests