Moderators: carolilly, tatibsblp, Jenna, Janine, Marta, Ice_Angel_69
Moderator
Posts: 1094
Joined: Thu Oct 13, 2005 4:00 pm
Location: Lost in British Columbia
Okay I know theirs been a lot of concern over the recent spam thats appeared on the boards. At this time this forum is open to the public. We do get the occasional Spam robot, but is it really something to get worked up about?
If you do come across spam do not click the links. Who knows whats in their viruses, Trojan horses, spyware ect. None of which you want on your pc.
So if you come across this spam and unwanted adds ect. please report it to this thread and one of the mods will delete it as soon as possible!
Thanks
~Elise~
---
keyplayer wrote:Hi all,

I just thought I'd share my opinion with you, which is that we need to stop people being allowed to post as a "guest". They should only be allowed to post if they sign up for membership.

Why, you ask?

http://www.evangeline-lilly.net/forum/v ... .php?t=401http://www.evangeline-lilly.net/forum/v ... .php?t=657

are just two examples of a spammer using the free posting feature to put absolute (pardon my french) crap on this wonderful forum we have.

If we made them sign up before posting, they might not bother, and take their spam some place else.

Janine, Belowen, what thinketh you?

KEYPLAYER
we need to block out the spambots.
"Key Player? Yes Please!"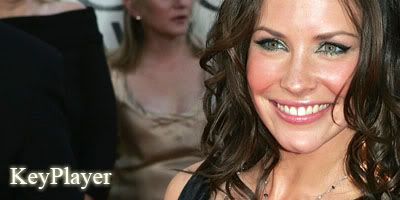 Evangeline Lilly and Jennifer Morrison. Same age, Same unbelievable cuteness!
---
---
Site Admin
Posts: 194
Joined: Wed Sep 22, 2004 2:23 pm
Location: Munich, Germany
Yup, it should be working. If not, let me know and I'll see what else I can do. And those spam messages have been deleted. I also installed a mod that should keep those spammers away from the forum. Here's hoping!
---
---
Who is online
Users browsing this forum: No registered users and 0 guests