Moderators: carolilly, tatibsblp, Jenna, Janine, Marta, Ice_Angel_69
Posts: 2611
Joined: Fri Sep 08, 2006 9:32 pm
Location: Tied to a tree in the Jungle of Mystery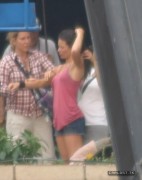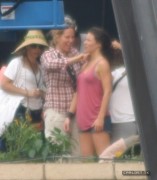 thanks to
Carlost
---
---
Posts: 770
Joined: Mon Feb 25, 2008 5:20 pm
ahh I love her outfit! She looks like she did back in 05
Thanks sharon!
speaking of which does anybody know a bra that works with those type of tanktops? I bought a few over the weekend and my bras come too far up. Sorry to the males of this board. lmao
I love my life.
---
nice pics...

---
Stunning as usual.
"Interplanetary Ninja Assassin"
---
---
Posts: 2611
Joined: Fri Sep 08, 2006 9:32 pm
Location: Tied to a tree in the Jungle of Mystery
No problem
and Cat I PMed you about your bra situation lol
---
Posts: 770
Joined: Mon Feb 25, 2008 5:20 pm
hahahah Sharon u rock
Thanks again
I love my life.
---
wow i love her look!
thanks for the pics
---
Who is online
Users browsing this forum: No registered users and 1 guest